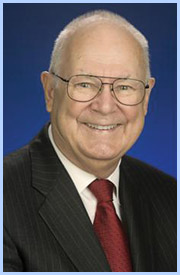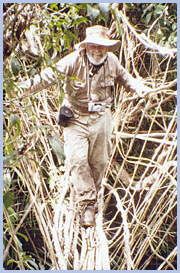 The Los Angeles Times
named Dr. John Husing one of the 100 Most Powerful People in Southern California.
Read more about it here:

Dr. John Husing is a research economist specializing in the study of Southern California's growing economy. He is also a leading authority on the impact of the goods movement industry on the region, and in particular its role as a provider of upward economic mobility to blue collar workers. His primary focus over 50 years has been the Inland Empire, studying the nature and growth of San Bernardino and Riverside Counties.
His extensive study of the region has led to several economic strategies that combine a database of statistics with interviews of executives and entrepreneurs to understand the forces shaping Southern California. Dr. Husing has produced project specific economic impact studies for transportation and water agencies, housing developers and environmental entities. He has an unique viewpoint of our political process, having managed over 100 partisan and non-partisan campaigns. Today, his prolific knowledge of the region and his political experience has brought him to brief business leaders and policy makers throughout California on the economic trends and issues relating to budgets, state initiatives and public policy. His eclectic career has remarkably included managing a Nevada casino, running for Congress in his twenties, teaching college and running the world's largest white water rafting company.
Dr. Husing enjoys a less studious life as an adventurer, taking treks into uncharted territories as well as traveling to 64 different countries. The most intense journey was when Dr Husing twice entered the unexplored jungle of West Papua (New Guinea) to make first contact with previously undiscovered tribes. He has traveled throughout most of Europe and Africa as well as Nepal and Tibet. His most recent adventure was voyaging to the Antarctica continent through the Ross Sea to explore Captain Robert Scott's encampment of 1910. He also enjoys being an amateur genealogist by tracing his American heritage back 12 generations to ancestors on the Mayflower.