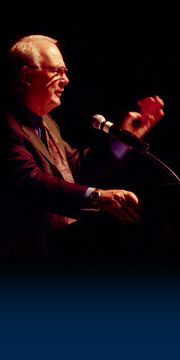 The Los Angeles Times names Dr. John Husing
one of the 100 Most Powerful People in Southern California.
Read more about it here:

By using a browser that will allow you onto the main site for Economics & Politics, Inc., you will be able to: introduced to John Husing, Ph.D., a respected economist in Southern California and an intrepid world adventurer.
Peruse or download the Quarterly Economic Report, our newsletter that provides the latest data on housing, employment and other key economic indicators with an incisive analysis on the Inland Empire, the fastest growing region in the United States.
Find the future speaking engagements of Dr. Husing scheduled throughout Southern California counties.
Read the visual script of Dr. Husing's speeches or download his Powerpoint presentations to various public and private entities.
Watch brief videos of Dr. John Husing expounding on current topics of economic interest.
Look at topographical details of San Bernardino and Riverside Counties.
Discover the exotic adventures of John Husing through photos and journal entries of his travels to such exotic places as Africa, Tibet, Nepal, Venezuela and the rain forests of New Guinea.
Learn about our company's background and comprehensive services.
Contact us and let us know if there is anything we can do for you.